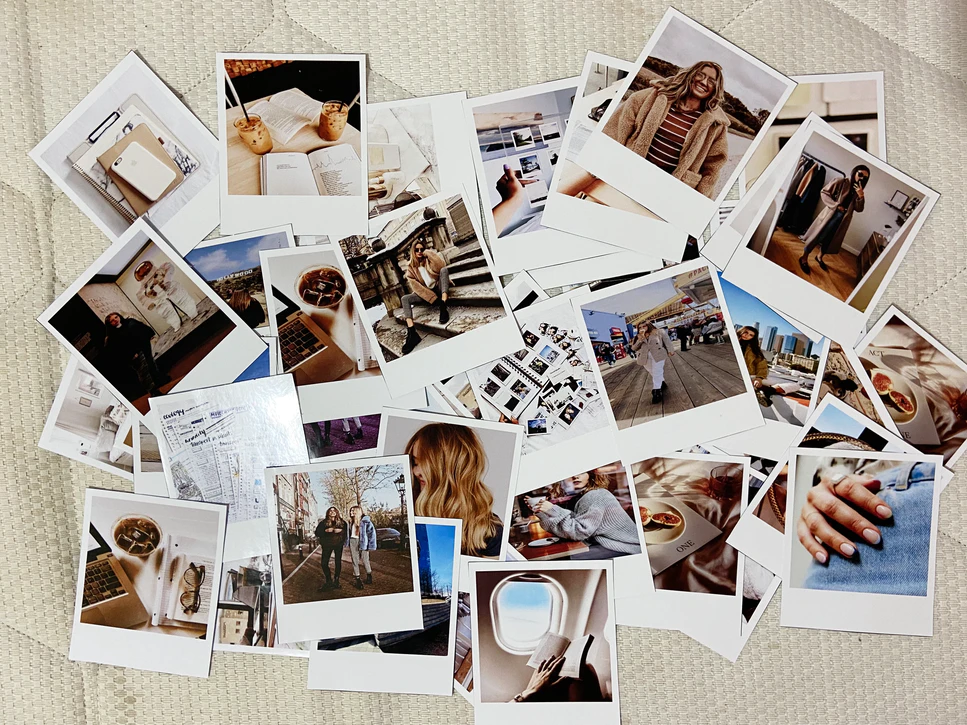 A photo collage is such a fun and dynamic way to get a story to viewers with only one glance. Not only is it more versatile than a single photo but it will also help you stand out more on social media platforms.
After all, there's something about photo collages that draw you in because you want to see all the images and understand how they fit together into a story.
Basically, they're fun and engaging. So, why not check out this collage maker online, Promo, and see how many options you have to make your own beautiful photo collage? Your followers will also love your new awesome posts.
Free and Easy to Use Collage Maker Online Tools
A quick online search will show you just how many free online collage maker tools exist. Whilst they all have collage templates to choose from, with the following ones also connecting you easily to social media, there are some differences between them.
These usually revolve around the look and feel of the interface as well as how many features and editing options they have on offer. It's also worth noting that all of the following collage maker tools have a free platform but you can also pay monthly to access more features.
Let's have a look at some of the more popular collage maker software tools out there though:
1- Promo.com
The best part of Promo is that you have access to a huge library of collage templates to choose from. All of them are designed with social media and businesses in mind.
As a platform, it's also probably one of the easiest tools to use with some fun features and all the basic editing options that you need.
If you want a beautiful photo collage that looks professional, and that you can easily customize for your business in less than 10 minutes, then look no further.
2- Canva
One of Canva's interesting features is that you can download photos directly from Facebook, or any other social media channel, into your photo collage template.
Moreover, you can add various effects such as filters, fonts, shapes, amongst many others.
3- BeFunky
As a collage maker, this one falls under the 'funky' description. It's probably artier than the others.
Although, it does have a very useful collage wizard to guide you through making your beautiful photo collage.
Essentially, you can simply upload your photos into the collage maker. The wizard then creates the final photo collage for you to download straight to social media.
4- Fotojet
When you make a photo collage, you might want to just dive straight in and start using the tool straight away.
In that case, Fotojet might be the one for you because you don't even need to register to use it. You still get access to lots of fun features and effects, along with some very creative templates to choose from.
5- PiZap
Whilst this one isn't the easiest to use, it has some great Facebook banner templates. You can also add text and stickers if you want.
6- Adobe Spark
No list would be complete without at least a mention of Adobe.
They have so many different products for making collages, online videos, and various visuals for social media and other online needs.
This particular platform though is completely free. Moreover, it offers you all the fun social media features you could hope for, including the ability to make animated videos and web stories.
7- Fotor
This is another very easy-to-use photo editor with an intuitive interface and lots of social media features. You can also download your text fonts into the tool if you wish which could be helpful for some businesses.
The photo editor tool also offers you different scenes for you to apply to your images with just one click. The downside is that you'll get a few ads coming up on the tool. That is until you pay for the pro version.
8- KapWing
If you're looking for a collage maker online with variety then this one could be for you. That's because you can either choose a collage template or start your own from scratch.
As you might expect, it also has all the effects and features that work well for social media. Although, of course, you can pay to get more features.
What's Next for Choosing your own Collage Maker Online?
Choosing a collage maker is a very personal decision. The first photo of any collage maker interfaces your research will be a useful clue to help you make your choice.
For instance, does it look appealing to you, and do you think you could work with it? Then, don't forget that these collage maker tools are free so just have a go and see what happens.
The above list is a good place to start. Furthermore, you'll know pretty quickly which one is the right Collage Maker Online for you. Then, the fun begins!